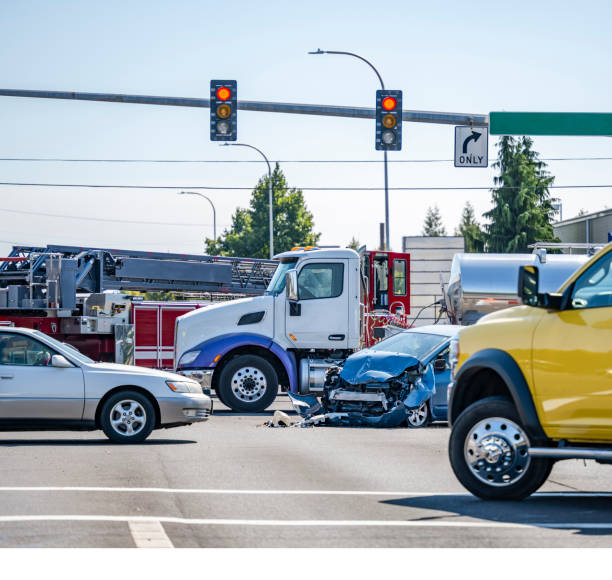 Semi-tractor trailer accidents claim thousands of lives each year in Texas and around the country. These crashes are particularly deadly when two large commercial vehicles are involved. One such accident took place in Gallatin County, Kentucky, on the morning of Oct. 15, and it claimed the life of a 35-year-old Indiana man. Charges have not been filed regarding the fatal truck accident, but the Kentucky State Police have not yet completed their investigation.
First responders dispatched
KSP troopers were dispatched to the intersection of U.S. Route 127 and U.S. Route 42 at approximately 11:17 a.m. after emergency dispatchers received reports about a collision involving two trucks. Deputies from the Gallatin County Sheriff's Department, officers from the Warsaw Police Department and rescue workers from Gallatin County EMS and the Glencoe and Gallatin County Fire Departments also responded to the scene.
Dump truck driver killed
According to a KSP report, the accident occurred as a semi-tractor trailer was making a left turn from the northbound lane of U.S. Route 127 onto the westbound lane of U.S. Route 42. Before the semi had completed the maneuver, it was struck by a dump truck that had been traveling eastbound on U.S. Route 42. Rescue workers pronounced the driver of the dump truck dead at the scene.
Gathering evidence in personal injury cases
When presented with facts like these, personal injury attorneys with experience litigating serious car and truck accident cases could study police reports to find information that could be used to establish negligence in court. Law enforcement reports and accident reconstructions could reveal if one of the drivers was distracted, speeding or operating their vehicle while under the influence of drugs or alcohol. They could also contain information concerning weather and traffic conditions at the time and details about the maintenance histories and general roadworthiness of the vehicles involved.