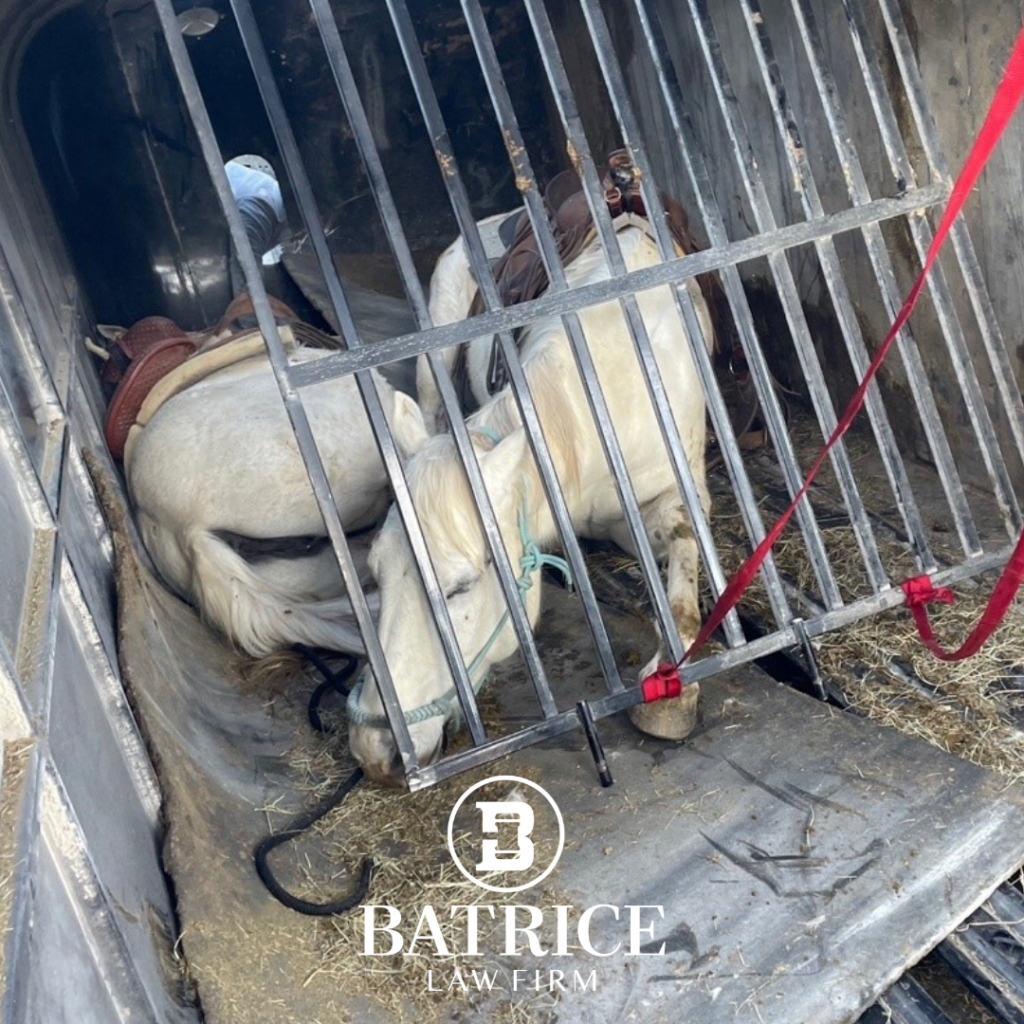 AUSTIN, Texas — We are happy to report that BOTH horses rescued in last month's trailer roll-over are in good health!
Batrice Law Firm is actively investigating the accident that occurred on March 20, 2021 at 183 and Lakeline Mall Drive. Witnesses are encouraged to call our office ASAP to provide further details.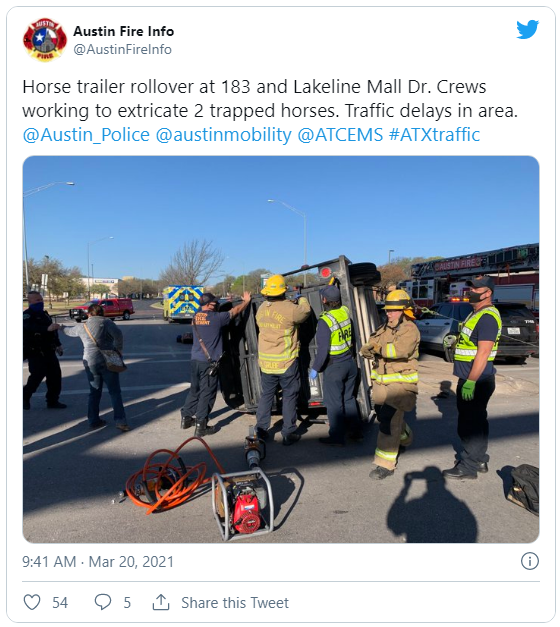 Horse trailer roll-overs, although uncommon, are not only dangerous to the equine passengers, but to drivers and rescuers as well.
According to Equinews, horses behavior after a traumatic event can be unpredictable, which may lead to rescuers being kicked, trapped, or crushed if they do not approach the trailer with caution. All horse-owners involved in a trailer crash are advised to contact 911 BEFORE entering the trailer. First responders will ensure skilled personnel are at the scene to assist the rescue.
This story, first covered by local outlets such as KXAN, KVUE, and the Austin American-Statesman, is still developing.
The horses' owner has retained Austin, TX attorney Paul Batrice, who can be reached for comment at Press@BatriceLawFirm.com.